Coming soon

---
Here you will find an overview of current product developments. Please contact us if you have any requirements: info@autonox.com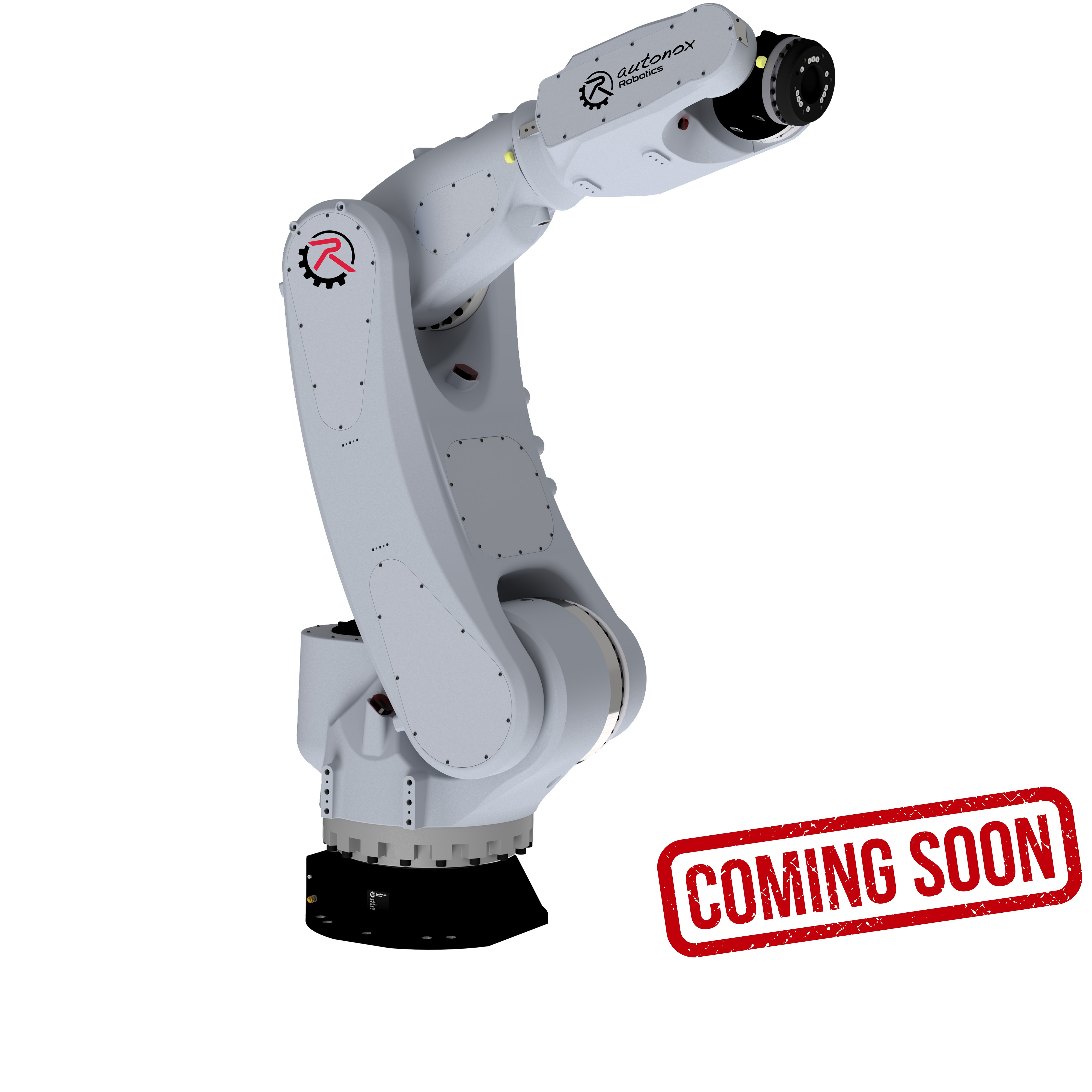 Field of application:
Standard Design, CNC Robotics
Translatory Degrees of Freedom (X,Y,Z):
3
Rotational Degrees of Freedom (α,ß,γ):
3
Nominal payload [kg|lbs]:
150 | 330.7
Working area-reach [mm|in]:
2390 | 94.1
Mounting position:
Floor, Ceiling

This robot mechanics was developed for applications that demand high rigidity, good vibration damping and maximum precision. It is sealed against abrasive dusts, liquids, etc. and can be pressurized with sealing air.
Further information
| | |
| --- | --- |
| Field of application: | Standard Design |
| Translatory Degrees of Freedom (X,Y,Z): | 3 |
| Rotational Degrees of Freedom (α,ß,γ): | 3 |
| Nominal payload [kg|lbs]: | 6 | 13.2 |
| Working area-reach [mm|in]: | 1215 | 47.8 |
| Mounting position: | Floor, Ceiling, Wall, Angle |
Further information